Regular price
Sale price
$15.00 USD
Unit price
per
Sale
Sold out
Experience the ultimate hydration with our Triple Butter Body Cream. This all-natural, unscented lotion is specially formulated with healing properties to soothe eczema and psoriasis, while deeply moisturizing the skin. Its long-lasting, luxurious formula provides a spa-like experience, giving you lasting hydration and relief from skin irritations.
Our Triple Butter Body Cream is perfect for all skin types. It features a non-greasy blend of Shea Butter, Cocoa Butter, and Mango Butter, enriched with Vitamin E, Hemp Oil, and Neem Oil. This careful blend ensures the cream won't melt during shipment and has a long shelf life, keeping for months in a cool dark place.
Available in 4.8oz Small & 8 oz Large sizes, it's great for treating dry, cracked skin or skin irritations such as eczema or psoriasis. Plus, it's 100% Vegan and Cruelty Free. Experience the healing power of our Triple Butter Body Cream today.
Share
View full details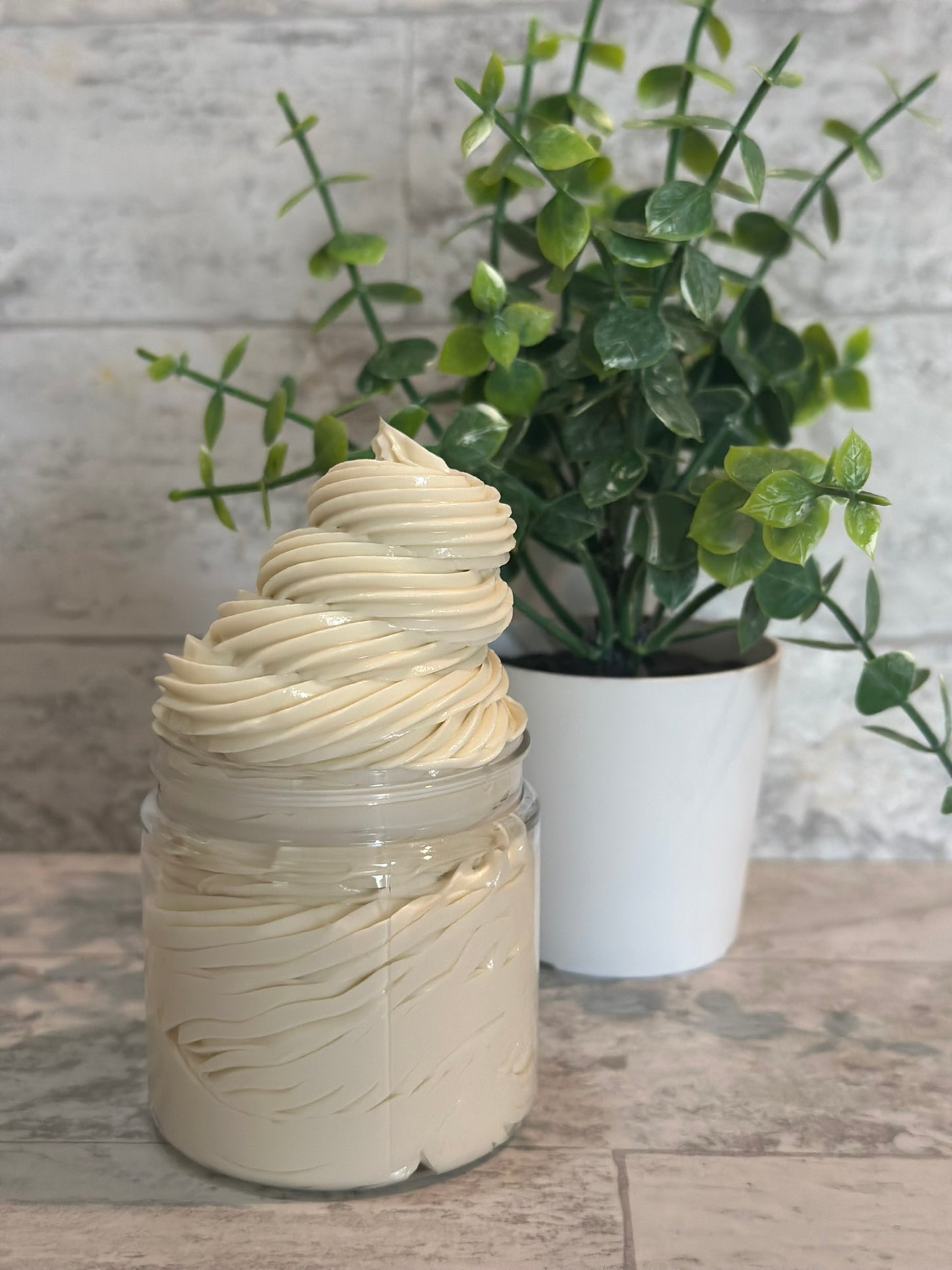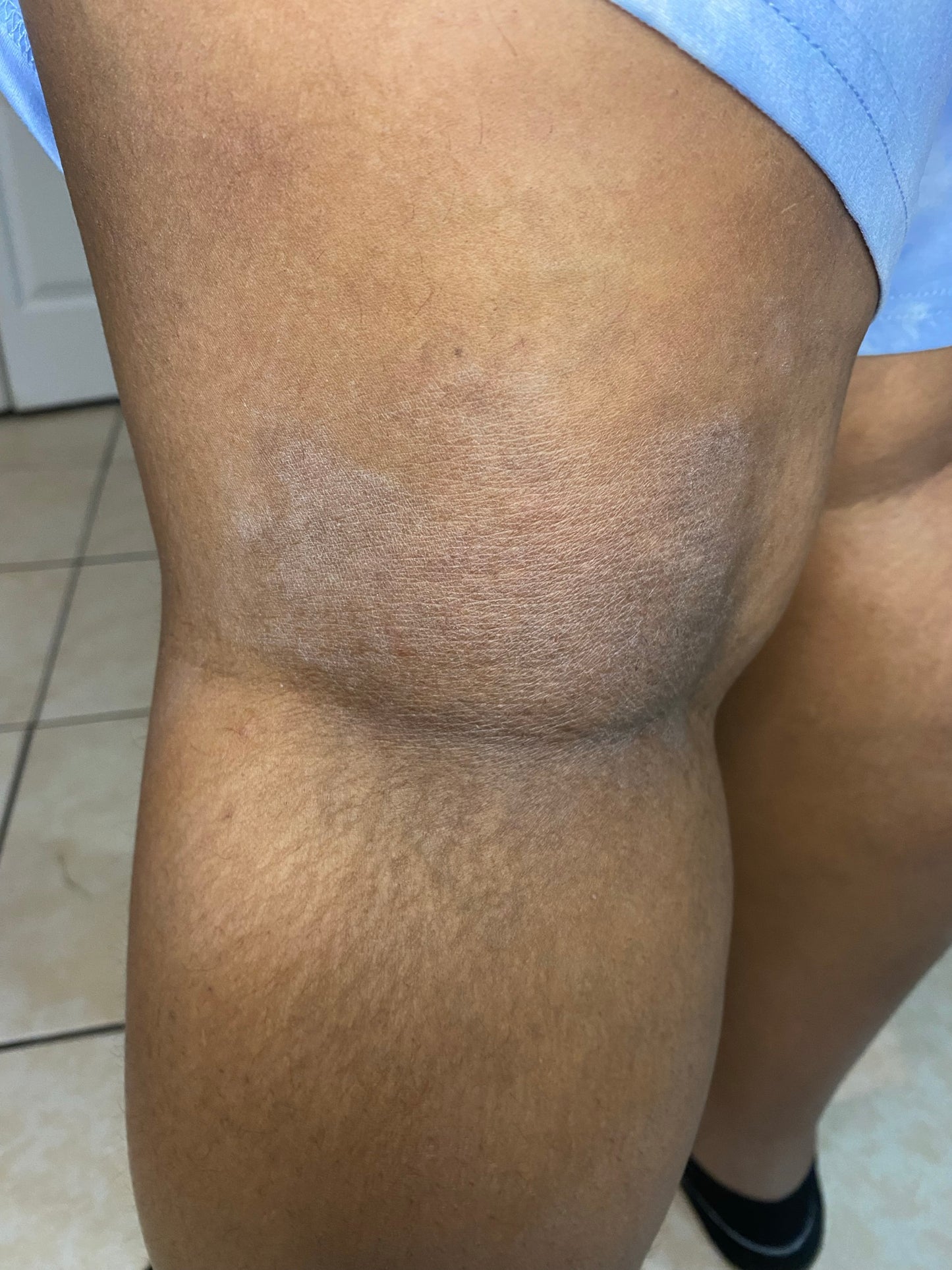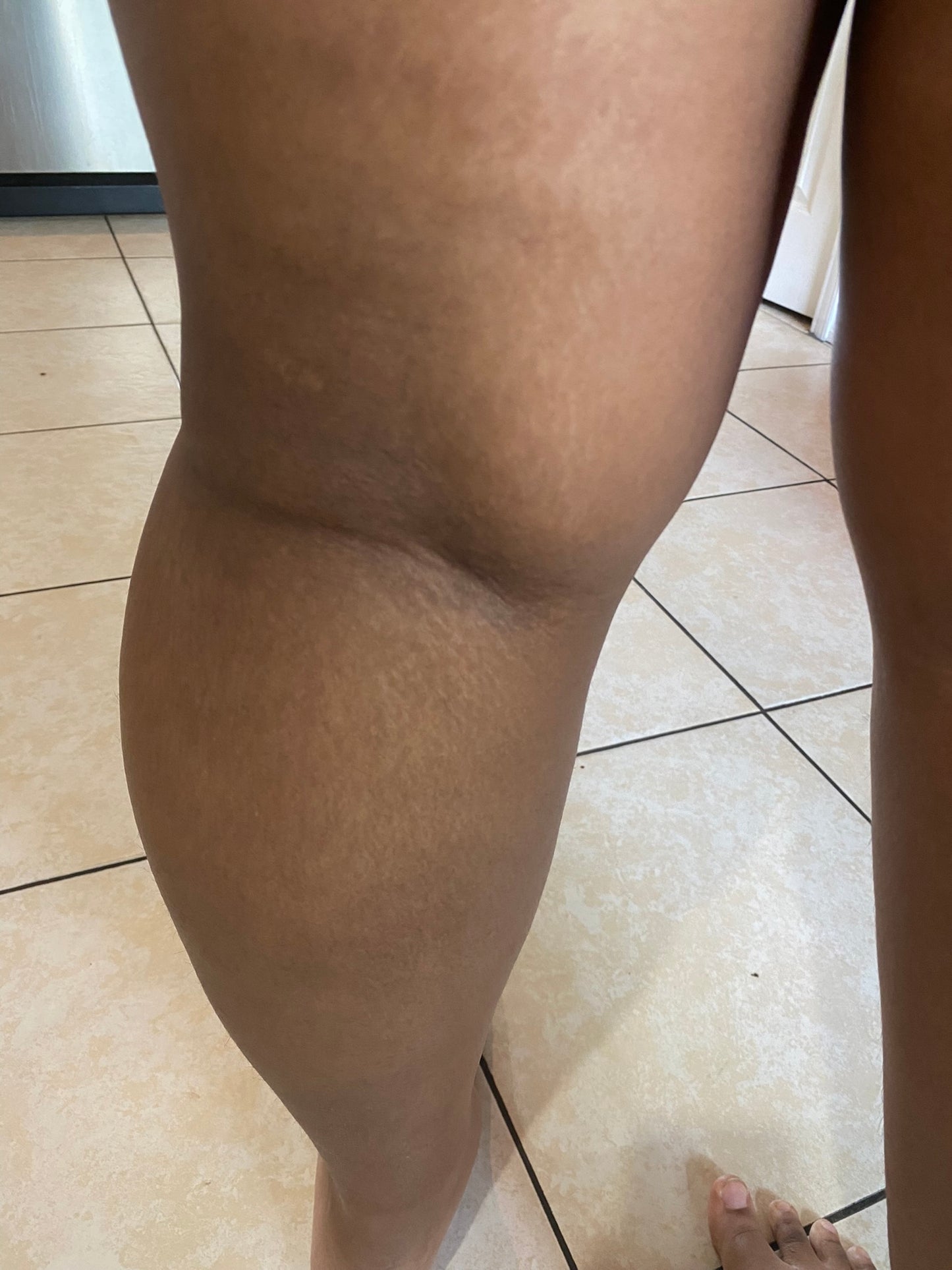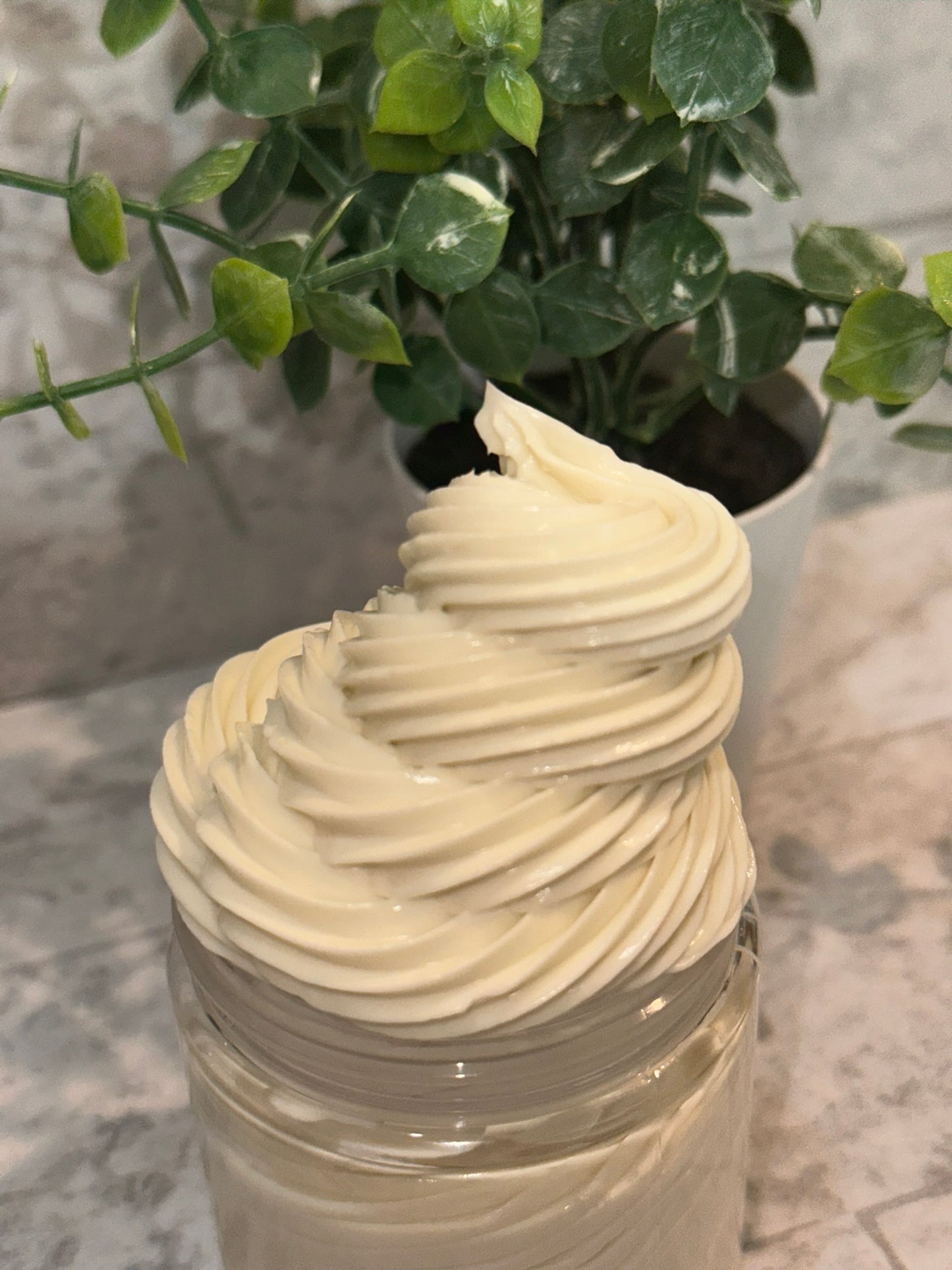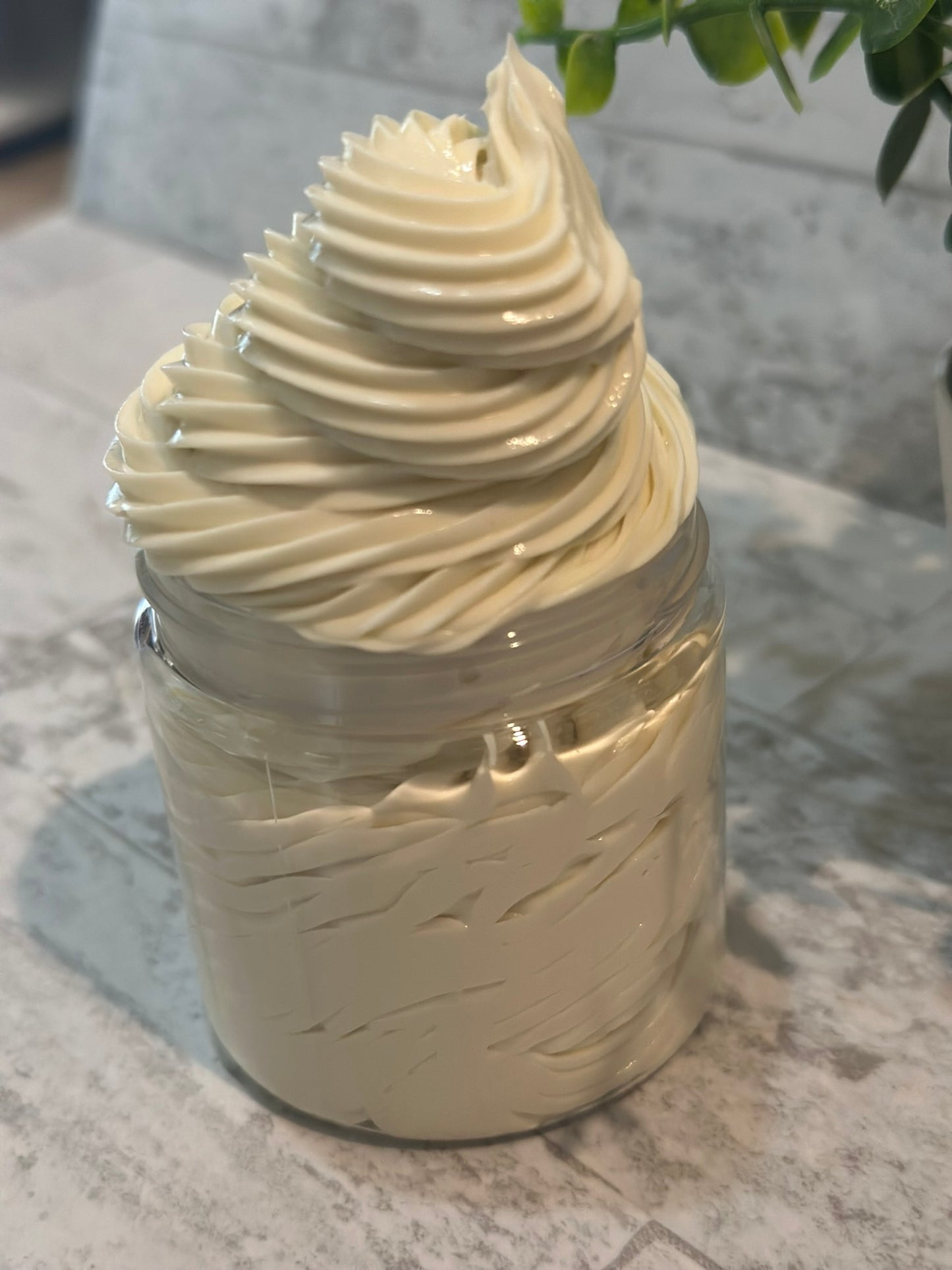 I've had moderate to severe eczema my whole life, I started a biologic for it and decided to stop using topical steroids that damage your skin over time. I wanted to find something natural instead and this has worked wonderfully. This is my second jar and I believe my skin barrier is finally healing!
Amazing Body Butter- custom made!
This body butter is SO SILKY and not greasy at all!
My skin feels amazing. I asked for a custom scent to match one of the body oils that I love and Shunte gladly created it for me! I am SO grateful ! Now I have a beautiful set and will be purchasing more to give as gifts! Thank you Shunte Bath and Body! 💗☮️🙏🏻
Love this stuff!!
This is the only stuff that helps my husband's psoriasis!! We are a forever customer! Loved the watermelon hand scrub sample that came with it, too! Smells AMAZING!!!
Gratitude
I met you in Winter Haven on Saturday and purchased your last unscented moisturizer. I'm addicted to it. Wow. Not only are my "laugh lines" and "crows feet" more subtle but my overall complexion is radiant. My lips dry so easily even with adequate hydration, they are sensitive to floridas heat and sun. I've been applying just a tiny dab and it's all the chapstick I need. I break out and get rashes easily and I apply your cream to my entire body and nothing but positive results and no irritation. I work in healthcare and wash my hands countless times a day and my cuticles are always so ugly and my skin is always dry. I've been off work all week but I've also been using your product all week and my hands look younger! I massage it in to my feet before bed and put on socks and wake up to soft feet! 100% whole body skin healing. And a little goes a long way and absorbs in so lovely. I used to make a sell skincare products. It's not easy to perfect a product like you've done You've done a great job making this!
Amazing!
I had originally purchased this product for my baby who had eczema. It started to work within 48 hours, and we still use it to this day. I also started using this as a night cream and my skin has never felt so good. I ditched my tried and true Dior night cream for this and haven't looked back. It has helped with dryness, redness, and scarring. I just can't say enough good things about this product, it's my favorite!